All-in-one CRE marketing solution
Modernize & Accelerate
Looking to modernize your properties marketing and accelerate your time-to-market? Look no further than our all-in-one solution, built for busy commercial real estate teams. Our platform makes it easy to streamline your CRE marketing operations and amplify your digital presence.
Integrations
Any platform, anywhere
We have customers on dozens of platforms and we've yet to find one that can't run Flyer. There are one-click integrations for several top platforms and installation guides for many more. Amazing user experience on mobile devices, tablets, or desktops.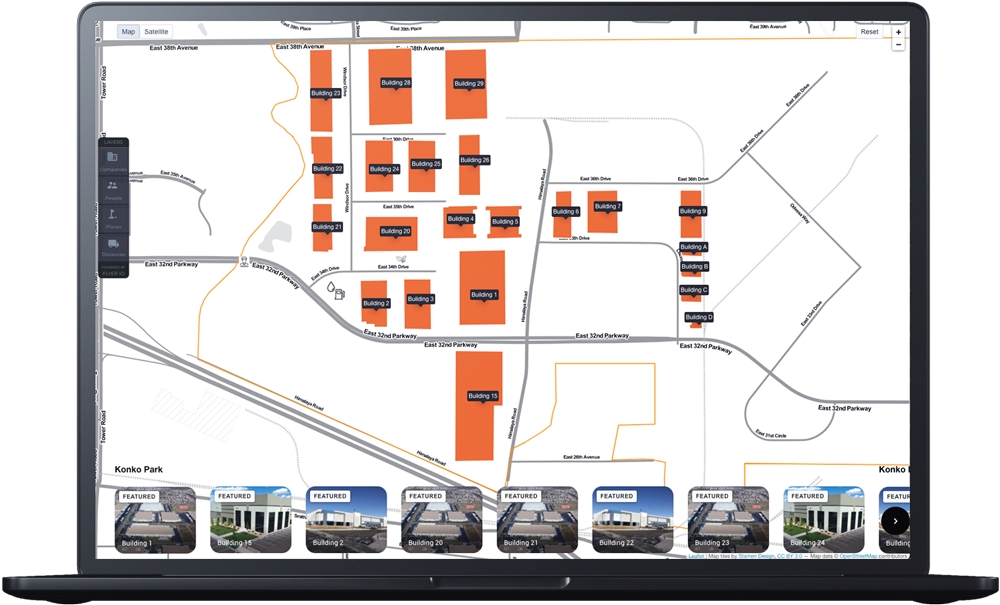 Data Management
So simple, yet so powerful
Other platforms make you learn new ways to manage your data, but we combine the familiar user experience of popular spreadsheet tools so you can hit the ground running.
Property Inventory Map
Impress your visitors
Our embeddable property search tool will allow your web visitors to find the properties they want in an instant. With our industry-leading capabilities, you can easily and seamlessly transform your website into one that provides an exceptional customer experience.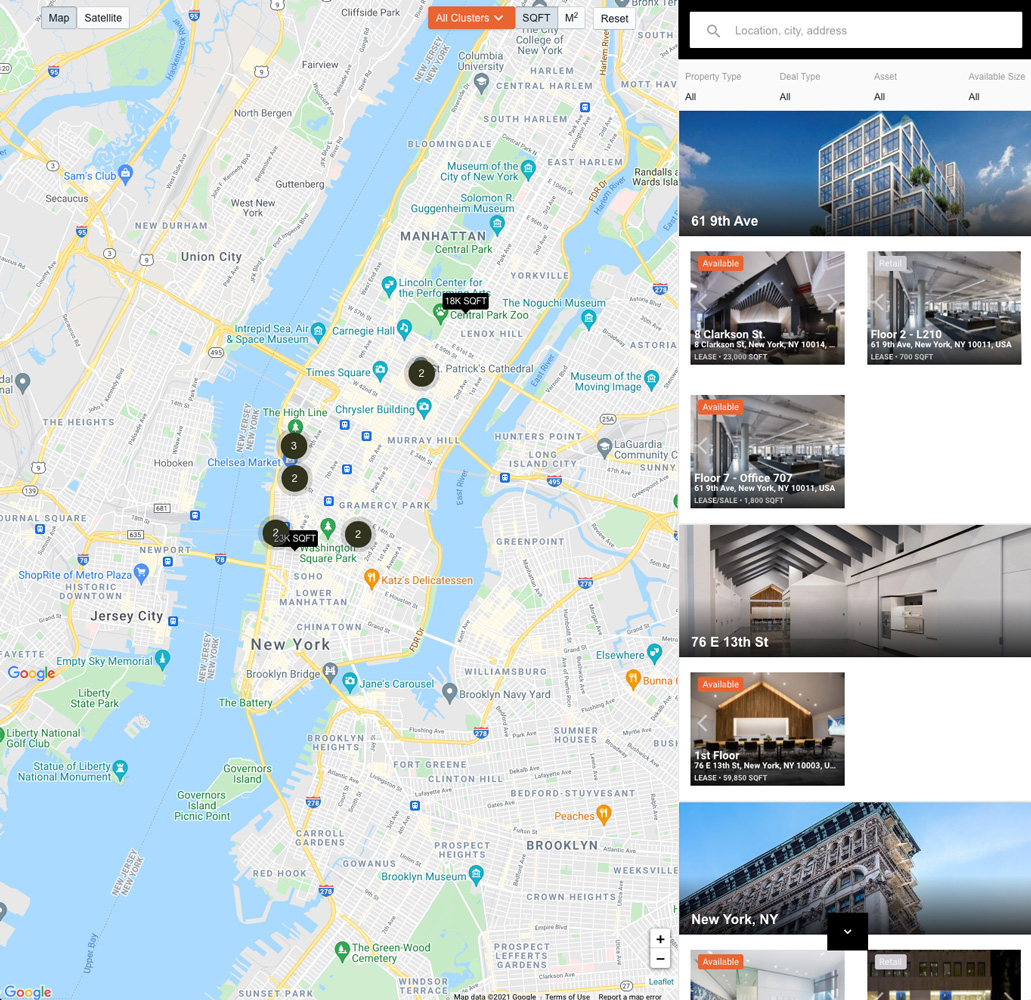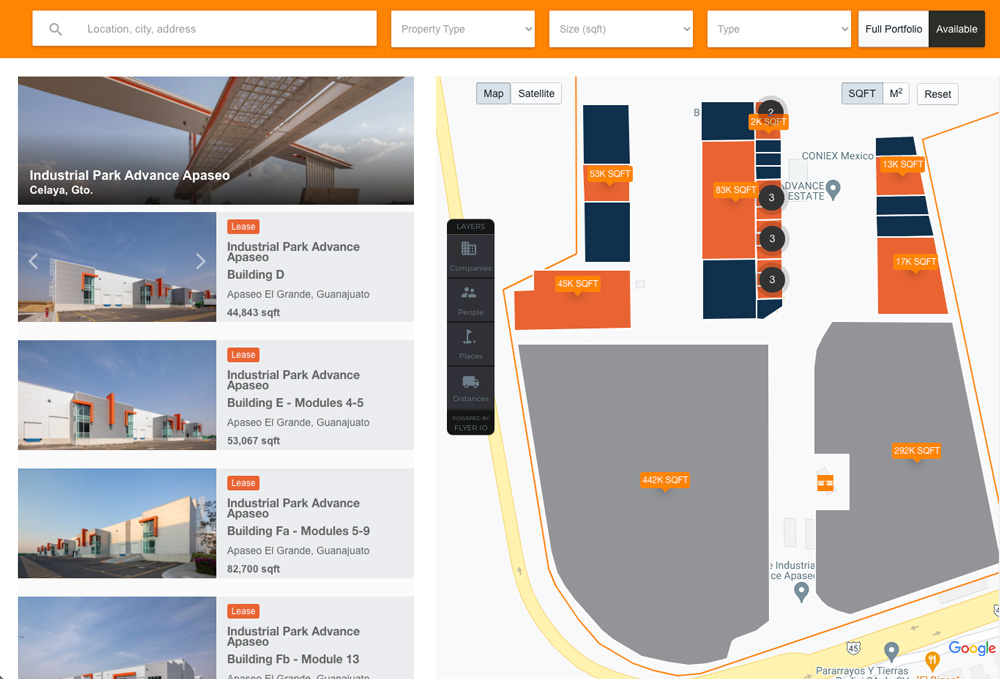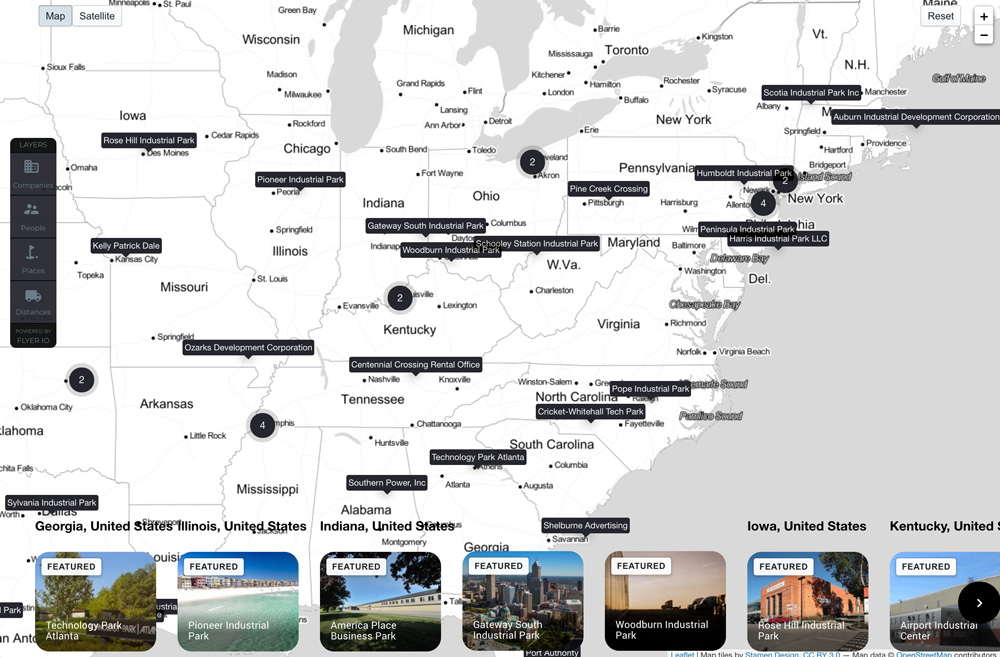 Location, location, location! Showcase your commercial real estate properties with an interactive map. Have the ability to pick and choose search filters that work for your properties. Display points of interest nearby. Take advantage of the tools designed to fit your needs.

Email Marketing
Email blasts for CRE
Our commercial real estate email marketing plug-in is the most efficient way to create and send 100% customizable email blasts. With our powerful tool, you can automatically make multi-property or single-property emails. Plus, you can track performance with detailed analytics.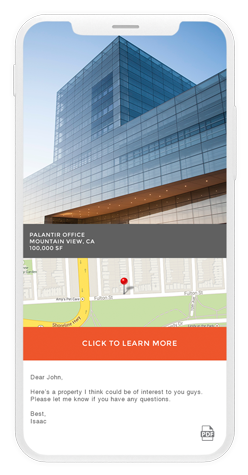 Flyer complements mailing tools like MailChimp to help you do more with your marketing.  Just like our PDF flyers, email templates are customized to fit your brand.

Individual Property Websites
No coding required
Flyer offers a platform that makes it simple to customize and launch websites in seconds, without any coding required. Whether you're looking to attract investors, tenants, or brokers, our platform has you covered with beautiful and accessible website designs.
Automatically generate beautiful listing sites
Mobile-friendly websites for each one of your properties. Clients like to see your properties before they schedule a tour so we fully equipped each listing website with a photo gallery, 360 imagery, aerials, layouts, videos, PDFs - you name it! Your properties are ready to be seen and shared.
Marketing Flyers
Flyers made easy
With our automated platform, you can create professionally branded marketing materials quickly and easily, so you can get your properties on the market faster and win more business. Our document sharing feature ensures that your properties are live on your website instantly.
Don't be like everyone else
Never use the same template as your competitors. Our team takes your company's PDF, replicates it, and puts it in the platform. We know your brand is unique so we make sure your PDF looks and feels like your firm.
Process
Ready to install Flyer?
Start.
Sign up for an account and schedule your onboarding call.
Onboarding.
We'll help you add properties through the dashboard or by uploading a CSV.
Embed.
Copy and paste your embed code into your website and that's it!